Michael Jenet
Author | Publisher Leadership Wizard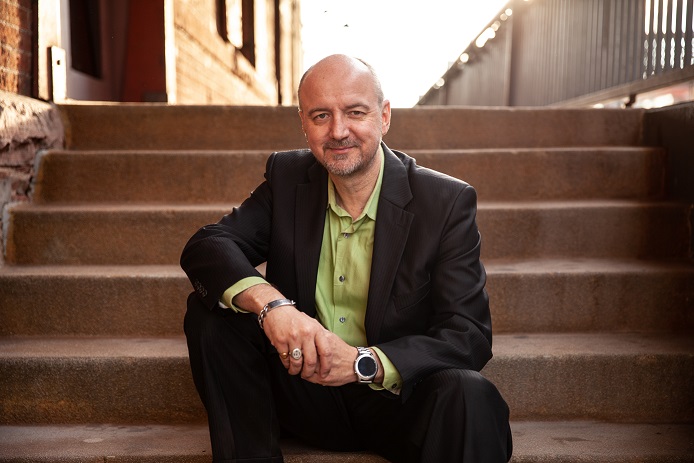 Michael Jenet is an ordinary man with extraordinary insight.  A self described "recovering corporate ceo" , he has studied the human condition for over thirty years, read countless volumes from classic authors of every spectrum of the personal achievement genre. He has researched each nuance of what makes some people successful and keeps others from succeeding.
Born in Belgium, raised in the Midwest United States, an 8-year Veteran of the US Air Force, and now living in Colorado, he has spent a lifetime following his dreams and passion for helping others. A TEDx Speaker, CEO in both the for-profit, and not-for-profit sectors, he has been a coach, mentor, a guest lecturer to entrepreneurs. His first book, ASK, won the International Book Award Finalist in the self-help category.
The principles he reveals in ASK: The Questions to Empower Your Life inspire and engage his audiences to think differently and thus change their outcomes to live better, more fulfilling lives, and reach their dreams and goals at every level.
Having been the victim of 'predatory publishing' himself, he began researching the publishing industry and did not like what he saw. Continuing the work with his wife from the 50 in 52 Journey and its mission, together they created a non-profit publishing house specifically to flip the publishing model. Journey Institute Press was formed to focus on the author not the publisher and use traditional non-profit fundraising as the mechanism to make this happen. 
Journey Institute Press is now the focus of Michael's work as he endeavors to give authors the tools, resources, and support they need to be successful and help tell the stories that otherwise would not be told.
His latest book, A Better Life, tells the story of an ordinary man yearning to follow his dream and the struggles he faces along the way. Along with the story are life-changing principles to help readers take control of their lives and move towards a more fulfilling and enjoyable experience; in short, a better life.  It's a story of risks, dreams, hope, and triumph.
When he is not working on his next book he is working with his wife in the company they co-founded, The Journey Institute, and curating TEDx events via their TED licensed TEDx Cherry Creek. 
He lives with his family in Colorado.
International Best Selling and Award Winning Author
ESCAPE THE ORDINARY!
Michael Jenet is an International Best Selling and Award Winning author of books on personal development.
Michael Jenet | TEDx Talk | MOTIVESTIONS
This TEDx Talk, given in 2011 was the core that became Michael Jenet's first book ASK: The Questions to Empower Your Life.
MOTIVESTIONS™ is the culmination of Jenet's work to date and provides the most flexible and yet powerful tools for anyone to realize the achievement they're looking for. Whether you have a goal or not; whether you know your dream or not; even if you know what you want but have no idea how or what to do to get it, this presentation will help you. This is not simply a sharing of knowledge garnered over years of study, listening, and reading, but a true-to-life example of someone as 'ordinary' as you who achieved what he wanted in life by using the very tools he will be sharing with you.

As a self-described "Recovering Corporate CEO", his background has covered every possible scenario of leadership. 
From heading up startup divisions, growing departments from scratch, to c-suite positions with large and small organizations; From CEO positions with non-profits and for-profit organizations, working in the public, private, and government sectors.  From the military to multi-million-dollar corporations, to being an entrepreneur; Michael Jenet has served in every leadership/management positions possible.
Whether via blogs, podcasts, consulting, or speaking, TIPS FROM THE CEO is a Leadership initiative that Michael Jenet created on how the changing landscape of work affects business is invaluable to organizations wanting to do more than survive but thrive in the 21st Century.
With a wealth of experience behind him, a passion for a  customer service approach to business, and an obsession with helping organizations shift to embrace the new workforce by transforming the outdated management approaches of the 20th Century, his techniques and methodology is more than merely taking care of an organizations most valuable resources, it's the answer to greater employee retention, better morale, healthier employee satisfaction, and increased production.
All with the by-product of a sustainable growth in the bottom line.